In July, the average 30-year fixed-rate mortgage fell below 3% for the first time in history. And while many Americans have rushed to take advantage of this unprecedented opportunity, others question the hype. Are today's rates truly a bargain?

​​​​​​​While average mortgage rates have drifted between 4% and 5% in recent years, they haven't always been so low. Freddie Mac began tracking 30-year mortgage rates in 1971. At that time, the national average was 7.31%. As the rate of inflation started to rise in the mid-1970s, mortgage rates surged.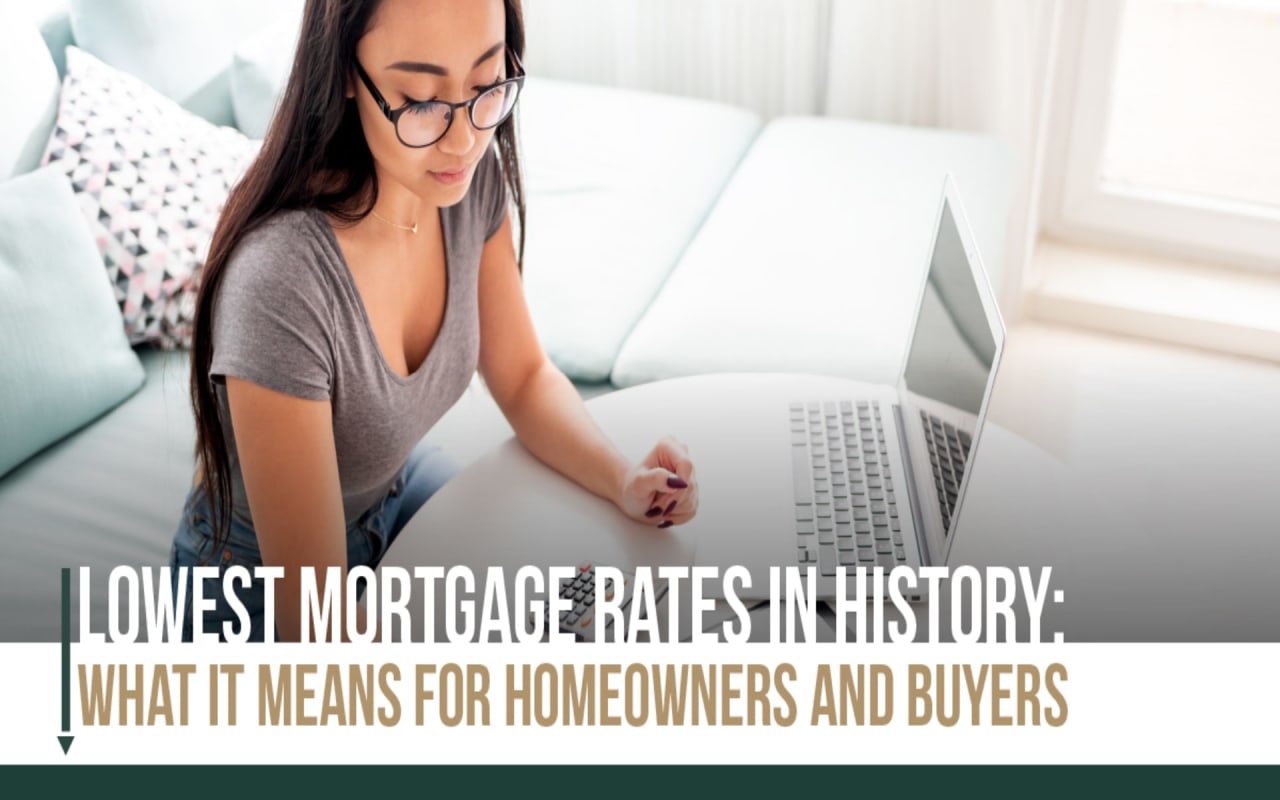 It's hard to imagine now, but the average U.S. mortgage rate reached a high of 18.63% in 1981. Fortunately for home buyers, inflation normalized by October 1982, which sent mortgage rates on a downward trajectory that would bring them as low as 3.31% in 2012.3 Since 2012, 30-year fixed rates have risen modestly, with the daily average climbing as high as 4.94% in 2018.

So what's causing today's rates to sink to unprecedented lows? Economic uncertainty.

Mortgage rates generally follow bond yields, because the majority of U.S. mortgages are packaged together and sold as bonds. As the coronavirus pandemic continues to dampen the economy and inject volatility into the stock market, a growing number of investors are shifting their money into low-risk bonds. Increased demand has driven bond yields and mortgage rates down.

However, according to National Association of Realtors Chief Economist Lawrence Yun, "the number one driver of low mortgage rates is the accommodating Federal Reserve stance to keep interest rates low and to buy up mortgage-backed securities." According to Yun, "we will see mortgage rates stay near this level for the next 18 months because of the significance of the Fed's stance."

How Do Low Mortgage Rates Benefit Current Homeowners?

Low mortgage rates increase buyer demand, which is good news for sellers. But what if you don't have any plans to sell your home? Can current homeowners benefit from falling mortgage rates? Yes, they can!
A growing number of homeowners are capitalizing on today's rock-bottom rates by refinancing their existing mortgages. In fact, refinance applications have surged over the past few months and for a good reason. Reduced interest rates can save homeowners a bundle on both monthly payments and total payments over the lifetime of a mortgage.
The chart below illustrates the potential savings when you decrease your mortgage rate by just one percentage point. When it comes to refinancing, the bigger the spread, the greater the savings.
Estimated Monthly Payment On a 30-Year Fixed-Rate Mortgage
Be sure to factor in any prepayment penalties on your current mortgage and closing costs for your new mortgage. For a refinance, expect to pay between 2% to 5% of your loan amount. You can divide your closing costs by your monthly savings to find out how long it will take to recoup your investment, or use an online . For a more precise calculation of your potential savings, we'd be happy to connect you with a mortgage professional in our network who can help you decide if refinancing is a good option for you.

How Do Low Mortgage Rates Benefit Home Buyers?

We've already shown how low rates can save you money on your mortgage payments. But they can also give a boost to your budget by increasing your purchasing power. For example, imagine you have a budget of $1,500 to put toward your monthly mortgage payment. If you take out a 30-year mortgage at 5.0%, you can afford a loan of $279,000.

Now let's assume the mortgage rate falls to 4.0%. At that rate, you can afford to borrow $314,000 while still keeping the same $1,500 monthly payment. That's a budget increase of $35,000!

If the rate falls even further to 3.0%, you can afford to borrow $355,000 and still pay the same $1,500 each month. That's $76,000 over your original budget! All because the interest rate fell by two percentage points. If you've been priced out of the market before, today's low rates may put you in a better position to afford your dream home.

On the other hand, rising mortgages rates will erode your purchasing power. Wait to buy, and you may have to settle for a smaller home in a less-desirable neighborhood. So if you're planning to move, don't miss out on the phenomenal discount you can get with today's historically-low rates.

How Low Could Mortgage Rates Go?

No one can say with certainty how low mortgage rates will fall or when they will rise again. A lot will depend on the trajectory of the pandemic and subsequent economic impact.

Forecasters at Freddie Mac and the Mortgage Bankers Association predict 30-year mortgage rates will average 3.2% and 3.5% respectively in 2021. However, economists at Fannie Mae expect them to dip even lower to an average of 2.8% next year.

Still, many experts agree that those who wait to take advantage of these unprecedented rates could miss out on the deal of a lifetime. "With rates now at all-time historic lows, it's hard to imagine that people may be holding out for something even better," warns Paul Buege, president and COO of Inlanta Mortgage. Positive news about a vaccine or a faster-than-expected economic recovery could send rates back up to pre-pandemic levels.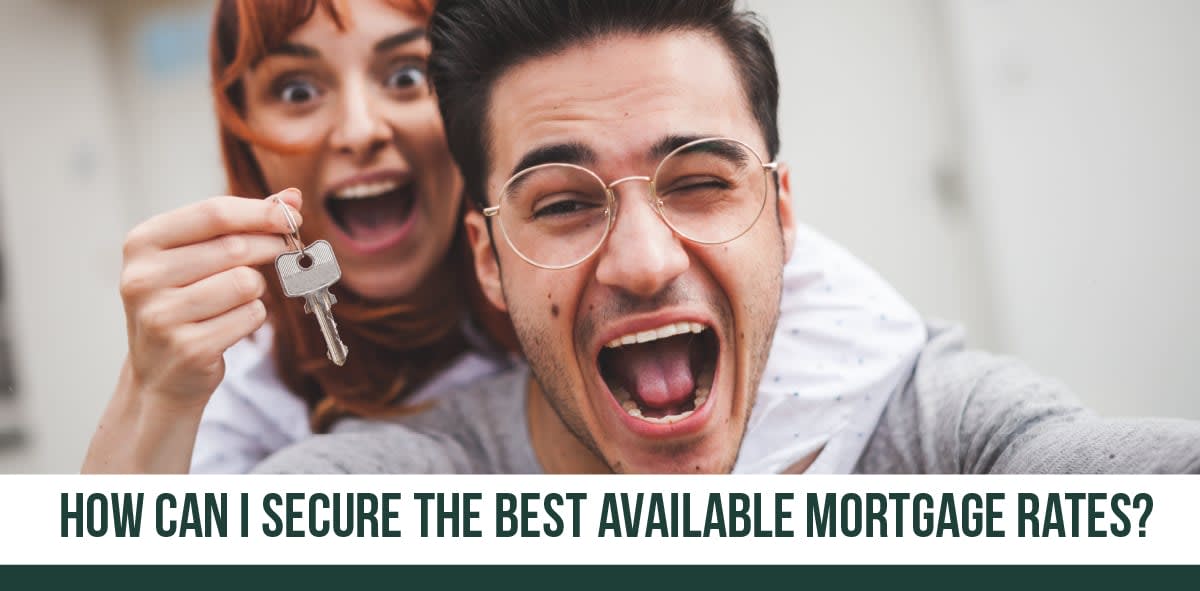 How Can I Secure the Best Available Mortgage Rate?

While the average 30-year mortgage rate is hovering around 3%, you can do a quick search online and find advertised rates that are even lower. But these ultra-low mortgages are typically reserved for only prime borrowers. So what steps can you take to secure the lowest possible rate?
1. Consider a 15-Year Mortgage Term

Lock in an even lower rate by opting for a 15-year mortgage. If you can afford the higher monthly payment, a shorter mortgage term can save you a bundle in interest, and you'll pay off your home in half the time.
2. Give Your Credit Score a Boost

The economic downturn has made lenders more cautious. These days, you'll probably need a credit score of at least 740 to secure their lowest rates. While there's no fast fix for bad credit, you can take steps to help your score before you apply for a loan:
Dispute inaccuracies on your credit report.
Pay your bills on time, and catch up on any missed payments.
Hold off on applying for new credit.
Pay off debt, and keep balances low on your credit cards.
Don't close unused credit cards (unless they're charging you an annual fee).
3. Make a Large Down Payment

The more equity you have in a home, the less likely you are to default on your mortgage. That's why lenders offer better rates to borrowers who make a sizable down payment. Plus, if you put down at least 20%, you can avoid paying for private mortgage insurance.
4. Pay for Points

Discount points are fees paid to the mortgage company in exchange for a lower interest rate. At a cost of 1% of the loan amount, they aren't cheap. But the investment can pay off over the long-term in interest savings.

5. Shop Around

Rates, terms, and fees can vary widely amongst mortgage providers, so be sure to do your homework. Contact several lenders to find out which one is willing to offer you the best overall deal. But be sure to complete the process within 45 days or else the credit inquiries by various mortgage companies could have a negative impact on your credit score.
Ready to Take Advantage of the Lowest Mortgage Rates in History?

Mortgage rates have never been this low. Don't miss out on your chance to lock in a great rate on a new home or refinance your existing mortgage. Either way, we can help.

We'd be happy to connect you with the most trusted mortgage professionals in our network. And if you're ready to start shopping for a new home, we'd love to assist you with your search all at no cost to you! Contact us today to schedule a free consultation.
Make sure you check the Current Mortgage Rates article weekly to keep up with the trends!
Due to the recent global pandemic, the mortgage market is breaking record numbers. Money.com's editors recommend taking this information into account weekly since the market is easily influenced by external and global factors. That is why they have developed a live article that is updated every week with the current market trends. Make sure you check the Current Mortgage Rates article weekly to keep up with the trends!
If you'd like to know the details or more about a cash-out refinance, check here with our friends at Bankrate.com and they'll explain all about the topic!
The above references an opinion and is for informational purposes only. It is not intended to be
financial advice. Consult a financial professional for advice regarding your individual needs.