When it comes to selling their home, many homeowners have three goals in mind:
1) to make a substantial profit, 2) to spend minimal time and effort, and 3) to sell quickly. However, selling a property is rarely straightforward, and those who attempt to do so themselves or receive poor guidance can end up with an unsold home months later.
If you find yourself in this situation, don't worry! We have identified the top five reasons why a home may not sell, as well as actions you can take to address each problem.
If you're unsure why your property didn't sell, as long as you're not already working with an agent or if your prior listing has expired or been withdrawn, reach out to a top-rated Los Angeles real estate agent for a free, no-obligation evaluation, and they can assist you in developing a plan to get your property sold fast!
This marketing piece is not intended as a solicitation for properties currently in an exclusive agreement with another Broker.
Poor timing
The timing of when you sell your home can greatly impact its success on the market. Real estate markets are affected by the law of supply and demand, and it's crucial to understand the current state of the market before putting your home up for sale.
During a seller's market, there are more buyers than available homes, resulting in increased competition and a higher likelihood of receiving offers quickly. Conversely, in a buyer's market, there are more homes for sale than active buyers, leading to homes sitting on the market for a longer period of time and potentially selling for less money. In between, of course, there's a balanced market. A balanced market occurs when the number of available homes is relatively equal to the number of active buyers in the market to buy a home. A balanced market can also lean toward either a buyer's market or a seller's market.
Economic factors such as interest rates, affordability, domestic growth, and unemployment rates can all impact buyer demand and cause shifts between a seller's market and a buyer's market. For instance, high mortgage rates can deter buyers from making a purchase, even if they're interested in your home. Over the past year, for example, higher mortgage rates have not only made it harder for some borrowers to qualify for a home loan, they have also sharply pushed up homebuyers' anticipated monthly payments.(1)
Seasonal factors such as weather, holidays, and school schedules can also influence buyer motivation and activity. Unexpected events, such as natural disasters or stock market crashes, can also impact buyer plans.
It's important to be aware of these factors when deciding to sell your home to increase the likelihood of a successful sale. Additionally, timing the market correctly can result in a higher selling price and a faster transaction.
Now What?
If you believe that timing may have been a factor in your property not selling, it could be a good idea to delay relisting it. However, this may not be possible or desirable for every seller. In such cases, there are a few ways to motivate buyers, including making improvements, offering incentives, and adjusting pricing.
Fortunately, even if your property didn't sell right away, there will always be a percentage of the population that is motivated to buy quickly. As an experienced local realtor, I can help you determine how long it should take for a home like yours to sell based on current market conditions. I also have access to the latest market data and can ensure that your asking price is competitive. So, if you suspect that timing may have played a role in your inability to sell, don't hesitate to consult with me.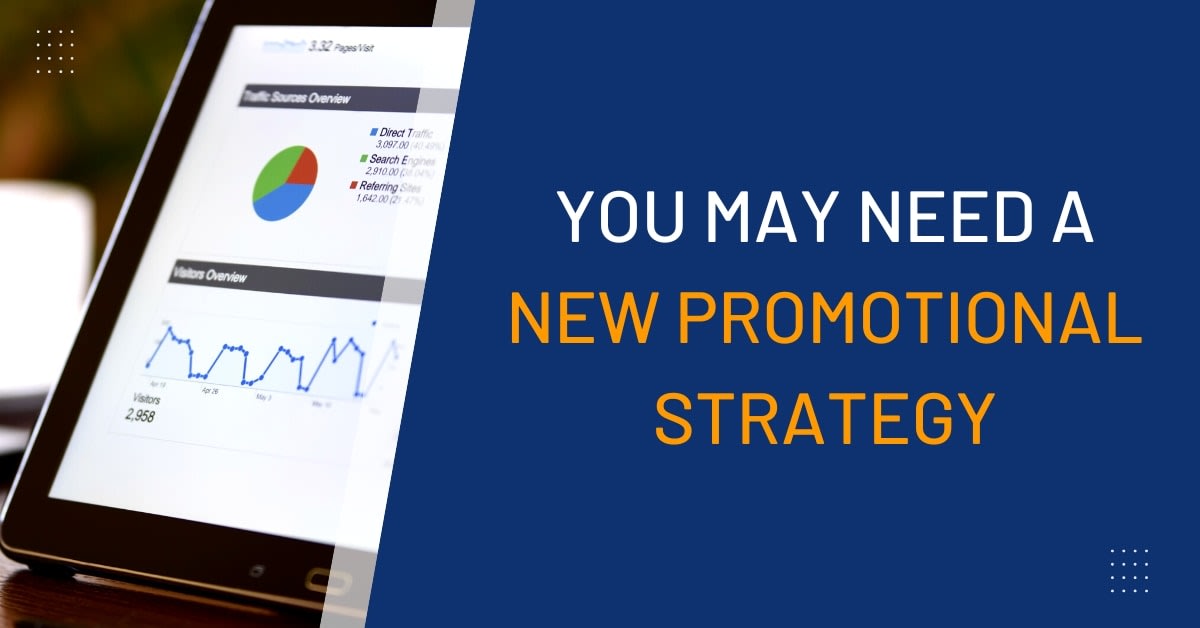 2. INEFFECTIVE MARKETING
If your home didn't receive a steady stream of showings when it was on the market, your promotional strategy might not have been effective. One solution is to consider a new digital marketing strategy.
Start by reviewing your listing description. Did it effectively attract buyers to your property? A well-written description should be clear and compelling while highlighting the most desirable features of your home. It should also incorporate search engine optimization (SEO) best practices to ensure that potential buyers can easily find it online.
Moreover, how did the listing photos showcase your property? Many buyers rely on photos to decide whether to visit a home in person, with 85% of online browsers considering photos "very useful" in their search.(2) Digital curb appeal is extremely important when it comes to driving traffic to your home listing. Poor quality or a low quantity of listing photos could deter potential buyers from considering your property.
It's also important to ensure that your listing reaches the right audience, particularly if your home is unique or highly-customized. While the Multiple Listing Service is a good starting point, some properties require a more robust digital marketing approach to reach potential buyers. Keywords related to digital marketing include SEO, online search, and digital promotion.
Now What?
If you suspect that your marketing efforts are not effective, it may be time to turn to a skilled professional in digital marketing with a proven approach. At our company, we implement a strategic Property Marketing Plan that utilizes the latest digital technologies to seed the marketplace, optimize search engine placement, and position your home for the best possible impression right from the start.
For instance, we understand what digital buyers in this market want and can craft a persuasive description that will pique their interest. We also understand the significance of good listing photos, and we work with the best local photographers to ensure that each shot highlights your home's strengths.
We are knowledgeable about how to reach your target audience by using various online and social marketing platforms to connect with consumers and offline channels to connect with local real estate agents. This ensures that your property receives maximum exposure to the right people.
If you want to learn more about our multi-step digital marketing strategy, please contact us for a copy of our complete Property Marketing Plan.
3. POOR IMPRESSION
If your property has received a lot of foot traffic but no offers, it's time to take a closer look at the impression your home is making on potential buyers.
Start by inspecting the structure and systems of your home. Are there any noticeable cracks in the foundation? Do the doors and windows close properly? Are there any water stains on the walls or ceiling that might indicate a leak? These issues can raise red flags for buyers and make them hesitant to make an offer.
Next, evaluate your home's curb appeal. Does the yard need to be mowed, or are the hedges overgrown? Are there oil stains on the driveway or peeling paint and rotted siding on the exterior of the house? Neglected exteriors can lead buyers to believe that the entire home has been poorly maintained.
Moving inside, take a look at the cleanliness of your home. Is there a noticeable odor? Have you depersonalized and decluttered each room? Buyers want to be able to envision themselves in the space, but this can be difficult to do if there are family photos and personal items everywhere. Additionally, oversized furniture and cluttered closets can make a room feel cramped and uninviting.
Now What?
When we list a new property, we conduct a walkthrough with the homeowner to identify any necessary repairs, updates, or decluttering that can enhance its sales potential. We also provide tips on how to prepare the property before each showing.
If applicable, we may suggest using staging techniques to showcase your home's best features and allow buyers to visualize themselves living in the space. Home staging is a popular trend in real estate due to its effectiveness. According to the Real Estate Staging Association, professionally-staged homes sell an average of 9 days faster and for $40,000 over the list price.(3) Additionally, the National Association of Realtors recommends staging as it can increase the final sale price by up to 20%.(4)
You may choose to hire a professional home stager, or we can guide you on how to do it yourself. We can help you assess the appropriate budget and effort required to ensure your home sells quickly.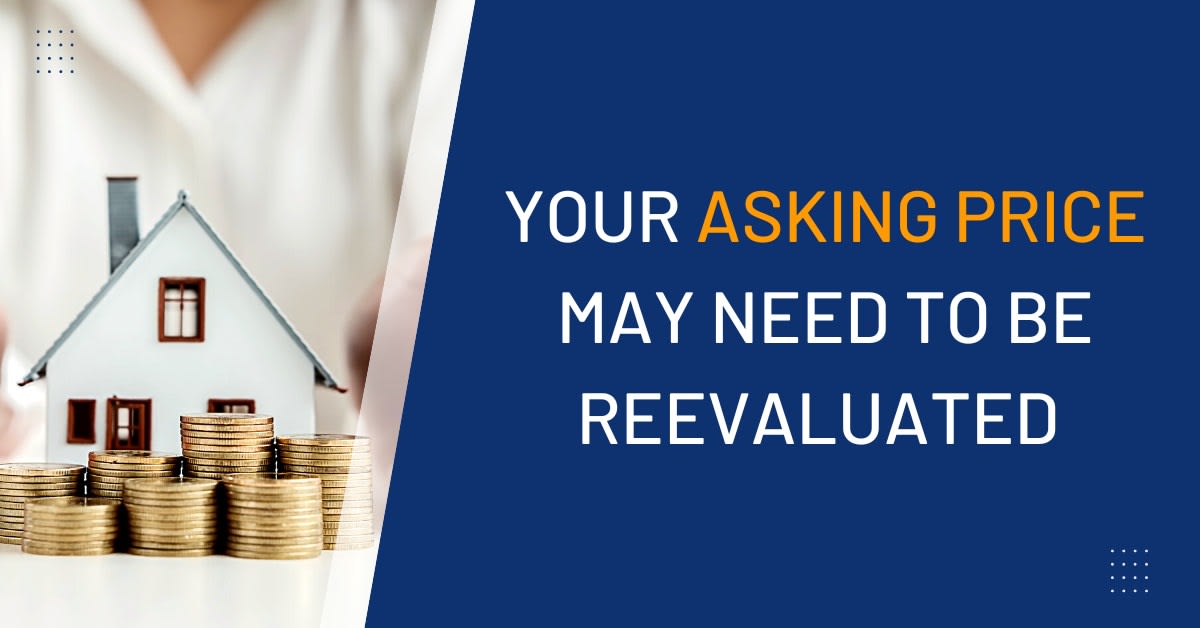 4. PRICE IS TOO HIGH
Homeowners often hesitate to lower their listing price. However, the truth is that if buyers believe that your property is overpriced, they may not consider it seriously.
Since the Federal Reserve began raising interest rates, attitudes have changed. Many of today's homebuyers may not be willing or able to pay as much for a new home as they would have when borrowing costs were lower.(5) Therefore, if you set your home's original asking price based on sales data from the market's peak, you may need to rethink your pricing strategy.
However, economic factors are not the only reason why a home's asking price may not match its market value. Regardless of the economic climate, pricing a home can be challenging since many factors can affect how much buyers are willing to pay. Unique, highly customized, and luxury properties, for example, are particularly difficult to price since there are not many comparable homes to compare them with.
Nevertheless, if your home has been on the market for several months without an offer, it is likely that your asking price needs to be reassessed.
Now What?
If you're not in a hurry to sell your home, you can make adjustments to your marketing strategy or timing, which can attract a new set of potential buyers. Besides, making repairs, upgrades, and staging your home can enhance its perceived value, making it more appealing to buyers, and you might not need to lower the price.
However, if you need to sell quickly or have already tried these options, lowering the price may be necessary to grab the attention of potential buyers.
As local Los Angeles real estate market experts, we have the latest market data and comparable sales information in your area. We can help you set a realistic asking price based on the current market conditions. Don't hesitate to contact us for a free home value assessment!
5. YOU HIRED THE WRONG AGENT (OR WORSE, NO AGENT AT ALL)
If you suspect that your previous real estate agent didn't do enough or used the wrong approach to sell your home, you're not alone. Many sellers feel this way when their listings expire or are withdrawn due to lack of activity.
Although most agents have the best of intentions, not all of them possess the necessary skills, experience, instincts, or local market expertise to devise a winning sales strategy in this challenging market.
Alternatively, you may have opted not to hire a listing agent at all and have been trying to sell your home yourself. While selling your home independently can save costs, it can also be an equally frustrating and risky endeavor.
For instance, research conducted by the National Association of Realtors indicates that For Sale By Owner (FSBO) homes typically sell for less than homes represented by professionals. In 2021, for example, the average FSBO home sold for $105,000 less than the average home sold with an agent's assistance.(6)
Now What?
Wondering what to do next? If you find yourself in a situation where your home hasn't sold, you may want to consider if you would still be open to selling if the right offer came along.
If the answer is yes, let's chat. We understand how frustrating it can be to spend a lot of time, money, and effort getting your property ready for the market, only to have it not sell. We also understand how this can disrupt your life.
You deserve more than the status quo when it comes to real estate representation. Our multi-step Property Marketing Plan is designed to help you sell your home for the highest possible price while reigniting the excitement you felt when you first listed your property. It's time for a fresh approach with a new agent, new marketing, new buyers, and most importantly, new opportunities.
ARE YOU READY TO MAKE A MOVE?
If your home didn't sell, let's talk. We can help you analyze why it didn't sell and provide recommendations on how to revise your sales strategy to set your home up for success.
The housing market has recently undergone a shift, and it may be more turbulent than usual for some time. However, the current market still offers plenty of opportunities. You just need a knowledgeable guide and experienced local real estate agent who can help you navigate the changes and identify the best options.
This marketing piece is not intended as a solicitation for properties currently in an exclusive agreement with another Broker. The above references an opinion and is for informational purposes only. It is not intended to be financial, legal, or tax advice. Consult the appropriate professionals for advice regarding your individual needs.
Sources:
https://www.nytimes.com/2022/12/30/realestate/housing-market-prices-interest-rates.html2. National Association of Realtors –https://store.realtor/2022-nar-profile-of-home-buyers-and-sellers-download/3. Real Estate Staging Association –https://www.realestatestagingassociation.com/content.aspx?page_id=22&club_id=304550&module_id=1645484. National Association of Realtors –https://www.nar.realtor/blogs/styled-staged-sold/why-staging-matters-even-in-a-sellers-market5. Marketplace –https://www.marketplace.org/2023/01/26/housing-slump-may-have-bottomed-out/6. National Association of Realtors –https://www.nar.realtor/research-and-statistics/quick-real-estate-statistics
1. New York Times –